Best 7 Beautiful Lakes of Himachal Pradesh
Apart from the beautiful mountains in Himachal Pradesh there are many beautiful lakes where you must travel.
Here are all aware of 7 lakes- Kjiar Lake Kjiyr Lake in Chamba district of Himachal Pradesh, located at an altitude of 1,920 meters above sea level. On the sides of the cedar trees surrounded by the blue water of the lake, very beautiful shades look. The most attractive thing here is the floating island which is basically a bunch of grasses growing on the surface of the lake which is very good to see. Apart from this, you can enjoy a variety of activities from paragliding to horse riding while talking about entertainment activities.
Parasar Lake is situated at an altitude of 2,730 meters above sea level, 49 km north of Parashar Lake Mandi. There is a round and floating island inside the lake, which is not known about the depth. It swims in the summer time and comes to the edge of the lake and slips in the cold and on the other side, in the cold.
Lunar Pool above sea level in the Spiti valley to the lunar rhythm at an altitude of 4,300 meters, you can also walk from Btal and Kunjum passes between October from since May. There are many myths associated with this lake. People say that fairies come here every night.
Renuka Lake This largest lake in Himachal Pradesh in Sirmaur district is 672 meters above sea level. Renuka Devi is named after her name Renuka Beach. You can ride a boat to see the beautiful scenery around it. Mr. Renukaji Mela, which runs six days every year on the lake side, takes place in the third week of November. The green forest in the left bank of the lake is a renuka bird house, which is part of Renukaji Wildlife Sanctuary.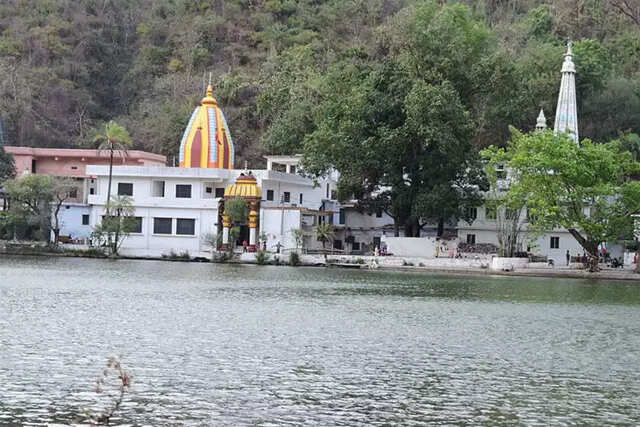 Suraj Pool is India's third tallest and 21st tallest in the world at a height of 4,890 meters above sea level in the Lahul valley. You can not go to Sunrise Pool during the cold season from November to April.
The Buddhist temple located around Nako Lake, located at an altitude of 3,662 meters above sea level, is very popular among tourists and locals. The peaks filled with clouds increase the beauty of the rocky rocks and apple of the park's garden.
In Bhrigu lake
situated at an altitude of 4,300 meters above sea level in Bhrigu Lake, you can trek from May to October. The lake remains frozen for six months.